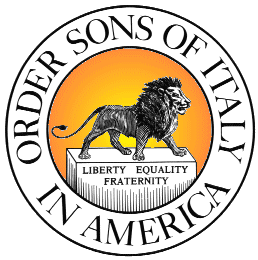 Geneva Lodge 2397


www.OSDIA2397.org


BINGO every Wednesday Night!




Doors open at 4 pm.

Bingo starts at 6:30 pm!



Dear Members and Friends,
Who are we, what do we do? Are you asked that? Well, Me too.
We are a national organization of men and women who represent the estimated 17 million Americans of Italian heritage, dedicated to promoting our culture, our
traditions
, our language, the legacy of our ancestors, and our contributions to the U.S. and the world. We are sons and daughters, brothers and sisters, grandmothers and grandfathers. We are corporate executives and we are union members…young students and retirees…teachers and attorneys…doctors and firefighters…bakers and Wall Street brokers…and everything in between.
We are philanthropists and we are model global citizens with purpose beyond ourselves. And we are proud and patriotic Americans of Italian heritage. In its early years, OSDIA established free schools to teach immigrants English and centers to help them become U.S. citizens. The first OSDIA lodges established orphanages and homes for the elderly, life insurance and mortuary funds, credit unions, welfare societies and scholarship funds to aid members in need. During World Wars I and II, OSDIA members bought war bonds and war stamps to support the war effort, and lodges competed with each other to contribute the most money to the Red Cross. To date, OSDIA members have given tens of millions of dollars to educational programs, disaster relief, cultural advancement and medical research. Our lodge members have provided over 45 years of member and community based barbecues, breakfasts, fish fries, and steak, pasta, eggplant and buffet dinners. We've been the venue for weddings, graduations, showers, stag parties, birthdays, Christmas parties, pig roasts, bingo, fundraisers and numerous banquets for different organizations. We've rang the bell for the Salvation Army and handed out yearly scholarships to admirable students. We taught our language, culture and heritage to each other and anyone else who wanted to learn it along with sharing our recipes and food. We hosted a couple of plenary for the Grand Lodge and our own festivals and picnics. Our building and grounds have been generously volunteered for others to host their personal or public fundraiser. We've donated to our schools, fire departments, police department, church, Salvation Army, Boys & Girls Club, Senior Citizens groups, free lunches, Little League and those in need.
We held over 1000 of our own lodge meetings and inducted twice that many members. We will continue to repeat these ocurrences and others not written here and add to it!!! So you show this list to those who ask you and tell them our motto is Liberty, Equality and Fraternity. Tell them we are trying our best to live that every day.
Fraternally yours,
Palma 315-254-552