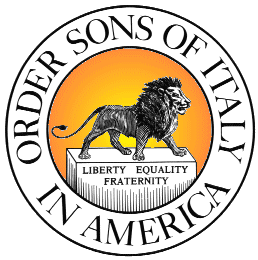 Geneva Lodge 2397


www.OSDIA2397.org


BINGO every Wednesday Night!




Doors open at 4 pm. Bingo starts at 6:30 pm!


Attention: No Bingo
November 22nd!
Happy Thanksgiving!
Sons & Daughters of Italy - Geneva Lodge 2397
Welcome to the website of Geneva Lodge 2397, Order Sons and Daughters of Italy in America. We hope that this site will help you to understand a little bit about our history, our organizational set up, our function, and our purpose. Please feel free to surf through this site and if you have any comments, please Email us. Don't forget to sign into the guest book and tell us what you think too!!
LEAVING A MARK
Dr. Vincenzo Sellaro



THE FOUNDING FATHER OF THE ORDER SONS OF ITALY IN AMERICA
"I have a dream, and hope that someday, even if it takes a hundred more years before we are fully accepted, our children and their children's children, even if they carry a single drop of Italian blood will be able and proud to continue to carry on our traditions, our culture and our language." "It is up to us, and what we do today!"