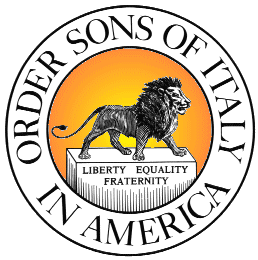 Geneva Lodge 2397


www.OSDIA2397.org


BINGO every Wednesday Night!




Doors open at 4 pm.

Bingo starts at 6:30 pm!



Our Geneva Lodge 2397 History
The Geneva Lodge 2397 was founded in 1977 when a local group of Italian Americans were brought together through the sponsorship of the lodge in Auburn, NY. This new lodge rapidly grew to over 400 members, with John Iannapollo serving as the first Venerable (President).
In 1978, a group of Italian American ladies formed a lodge of their own and named it Geneva American Italian Ladies Lodge 2397A. It became better known as GAIL 2397A. Many of the GAIL members were wives of Geneva Lodge members so the two lodges shared the same location and worked together on many fundraising projects.
In 2016, after many years of discussion in both lodges, a merger vote was taken and the GAIL was merged into the Geneva Lodge to form a co-ed lodge.
The lodge has had three homes since 1977 and almost a half decade history, first meeting in a converted bowling alley in downtown Geneva. In 1979 the lodge moved it's meeting site to the Masonic Temple on S. Main St. and continued to raise funds with the goal of securing a permanent home.
In 1981, through the efforts of then President Al Liberio, a recently closed school building was purchased. Extensive renovations were started, most done by the skilled tradesmen among the membership. Finally, in 1983, a Grand Opening was held, with many Grand Council members in attendance. The lodge remains here at 31 Prospect Ave. to this day, with the current membership continuing the legacy of our founders and providing a voice for the Italian American community in this area.
​
Our Principles
The Order operates under the principles of Liberty, Equality, and Fraternity.
Liberty - OSIA supports the basic ideals of the United States, where people are individuals and can freely express their ideas in speech and in the written word.
Equality - All members are equal and are equal partners in this organization. OSIA does not make distinctions as to race, color, or religious choice.
Fraternity - OSIA believes in the concept of family. We expect our members to be supportive and helpful to one another in good times or in bad times.
​
Our Organization
There are three levels of organization in O. S. I. A.
They are as follows:
​
National- SUPREME LODGE - (officers elected at National Convention) The Supreme Lodge sets goals and coordinates activities for the state lodges. They set the national by-laws and have approval over all state by-laws. Visit: www.osia.org
​
State- GRAND LODGE - (officers elected at State Convention) The State Lodge informs all filial lodges in their state of the goals and activities of the national and state lodge. They set the state by-laws pending approval of the state delegates. Visit: www.nysosia.org
​
Local- FILIAL LODGE - (officers elected by the membership) The local lodge carries out the mandates of the Grand Lodge along with running their own personal programs. The local lodge informs the community of programs and the charitable works of O.S.I.A. They may set their own local lodge by-laws. Geneva Lodge 2397 is a Local Lodge, one of 60 lodges in New York State. Our lodge was founded in 1977 and has been an integral part of the local community for over 40 years.
​
Our Functionality
The Geneva Lodge functions the same way most fraternal clubs do.....
​
** MONTHLY general assembly membership meetings are held to keep the members informed regarding lodge busniess, lodge functions, correspondence, and end with a social gathering of the members.
** MONTHLY council meetings of all elected officers are held to conduct the business of the lodge. This meeting also encompasses Home Corporation business. The Home Corp. is this legal owner of the lodge building and operates the lodge bar.
** YEARLY elections of: all lodge offices; delegates to the Grand Convention; Committee of Arbitration
​
Our Committees
Committees help keep the lodge operating. Committees of the Geneva Lodge 2397 are as follows:
Kitchen committee

Building committee

Bar committee

Bingo committee

Other committees are solicited to run special events during the year.
​
​
​
Our Purpose
The purpose of any local lodge is simple.
We promote fraternity amongst our members, and extend that fraternity to the community at large. We work to preserve the rich cultural heritage and language left to us by our ancestors. We provide programs, both social and educational, for our members. We try to present a positive image of Italian Americans to counteract negative stereotyping.
Second we try to raise funds. Why do we spend so much time raising funds you might ask?? Number one, we need capital to run the lodge and pay our bills.
We also need funds to support the varied needs of our membership and most importantly to support the dozens of charities we donate to on the national, state, and local community level. We support both local and state scholarships. This is why we need every member to help out when called upon!!
​
Our Fundraising
Main fundraising activities of the Geneva Lodge 2397
​
BINGO - Bingo takes place every Sunday night at 6:30 pm. One third of the net profit goes to charity.

BELL JAR - This is sold at Bingo an at the bar. One third of this net profit also goes to charity.

SUMMER FESTIVAL - This is the biggest one time event fundraiser of the year. All members are encouraged to help out!!

210 CLUB - This is a ten week long fundraiser used to help send our delegates to the state convention.

SCHOLARSHIP DINNER - Our annual fund raiser to help support the local lodge scholarship program

TURKEY PARTY - This is a turkey and cash raffle. Proceeds go to the general fund.
Please go to the ACTIVITIES page to see a complete listing and description of all of the various events that take place here year round
​
​
​